Welcome to CAP Productions Limited
We offer single source supply solutions for turned parts, pressings, welded fabrications, assembly, tube manipulation and fasteners.
Our core business encompasses the manufacture of:
TURNED PARTS
PRESSINGS
FASTENERS
We pride ourselves on our customer oriented service. Our aim is to exceed our customers' expectations in three key areas of supply:
CUSTOMER FOCUS
DELIVERY
QUALITY SERVICE 
CUSTOMER FOCUS
We offer a diverse range of competitively priced components to a wide and varied customer base; we pride ourselves on our ability to satisfy the requirements of companies from all industry sectors including:
• Automotive • Leisure • White Goods • Construction •
• Rail • Aerospace • Hydraulics • Medical • Furniture •
Continuous investment in plant, machinery, technology and personnel training means we remain competitive in a demanding market place.
DELIVERY
Whether you require batch production or volume parts delivered to schedule or call off, we provide a versatile and flexible approach to the supply package. 
We recognise the importance of on time delivery. We accommodate Kanban and Time Slot delivery systems. In addition to our own fleet of vehicles, we have a contract with a major UK overnight carrier to ensure agreed delivery times are achieved.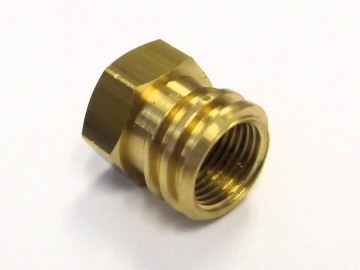 QUALITY SERVICE
Our manufacturing plants work to a system in line with BS EN ISO 9001:2015. We hold gauges for most thread forms utilising a specialist calibration company to ensure their accuracy. SPC, ISIR, Dimensional Reports and PPAP level 3 documentation can be generated if required.
Established reputation for innovative and economic manufacturing solutions